Publisher Highlight and Submission Guidelines for Orson Scott Card's Intergalatic Medicine Show
About: Orson Scott Card's InterGalactic Medicine Show is an online magazine that seeks new and established authors who specialize in the genres of science fiction and fantasy.  Most of its pieces have a PG-13 vibe, and each issue showcases book, video game, and movie reviews as well as columns, in addition to its stories, of course.
Website: http://www.intergalacticmedicineshow.com/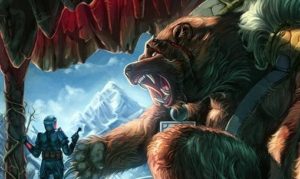 Contact E-Mail:
Contact name and position: Edmund R. Schubert – Editor
Writer Guidelines:  Submissions
Samples of Publication:  Issue 33
Genres and Subjects Accepted: Fantasy – Open to all/most SubGenres, including: Contemporary, Fairy Tale, Heroic Fantasy, Horror – SubGenre: Supernatural, Science Fiction – Open to all/most SubGenres, including: Alternate History, Contemporary/Near Future, Hard Science Fiction
Style is mainstream.
Open to most subjects.
Types Accepted: Flash Fiction, Short Story, Novelette
Publication Type: Electronic
Frequency and Circulation: Bi-monthly
Pay Type and Amount: 6 cents a word up to 7500 words, 5 cents a word thereafter
Submission Types: Electronic
Allow Reprints? No
Allow Simultaneous Submissions? No
Allow Multiple Submissions? No
Estimated Response Time: 90 days
Tips:
This is a PG-13 site.
Stories can be of any length.
Read at least one issue prior to submitting.